"Insightful Networks Has Become An Integral Part Of Our Corporate Growth"
We have worked with Jeff Bush and Insightful Networks, Inc. for 21 years and counting. Jeff was hired as a consultant to our young and growing company because he was well-informed, responsible, and reliable. Insightful Networks has since become an integral part of our corporate growth, including their active involvement in each of our office openings.
Jeff has always put our company's needs at the forefront, thinking ahead and making appropriate recommendations to support our current needs and future growth. He has been directly involved in recognizing and implementing our best options for security, virus protection, system and software upgrades and phone systems. If you want a knowledgeable IT firm with excellent customer service, look no further.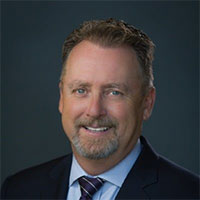 Joe McLean
President/CEO
Alliance Environmental Group
"Their Exceptional Ability Is A Huge Value To Us"
Insightful Networks understands that an IT disaster can slow or stop your business operations. They are consistently able to provide hands on assistance, in a timely manner. One person handles your issues from start to finish. You are not transferred from person to person – either locally or internationally. Not to mention, they are extremely friendly, professional, and supportive.
Jeff and his crew understand how stressful and costly IT matters can be. IN has the exceptional ability to troubleshoot and research your tech problems from anywhere. It is like having your own, in house IT department. They are a phone call or email away, which ends up being of huge value to us.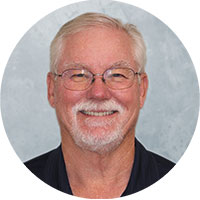 Don Chase
President/CEO
Muir Chase Plumbing
"They Go Above And Beyond The Ability Of The Others"
Insightful Networks is always looking ahead and trying to keep us current with technology. Updates are run in a timely fashion, as well as all preventative maintenance. Their response to a new ticket is almost immediate. I would highly recommend Insightful as their knowledge and service level go above and beyond the ability of others. Their team is incredible.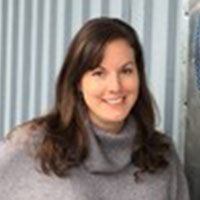 Cynthia Skiff
Vice President
Resource Environmental
"I Always Know That We Will Get Assistance Quickly"
As technology evolves, so should your company – if you want to stay up to date. I have worked with several IT companies over the years and Insightful Networks, Inc. has been our IT company for two years now. They are extremely knowledgeable and will find solutions for you – even if it seems impossible. Furthermore, Jeff and his team are innovative, professional, reliable, and dedicated. Not to mention, they are FAST. I always know that we will get assistance quickly, which is a huge plus.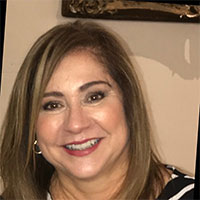 Leticia Covarrubias
General Manager
Gama Contracting Services, Inc.
"Other IT Companies Often Make Similar Claims, But Cannot Deliver In A Time Of Need"
Rapid Products has been a long‐time client of Insightful Networks, Inc. They will always exceed your expectations. Their Customer Service and knowledge is superb. It is critical that our network and computers operate 24/7 because we are an internet-based company.
They have always provided us with optimum support, in house and remotely. Jeff and his team react quickly to our emergencies and they get it right from the start. I am always confident that when I need to put in a new solution, Insightful Networks, completes the project right the first time. They also have extensive problem-solving experience, coupled with a deep understanding of computers, networks and software. Other IT companies often make the same claims but cannot deliver in a time of need.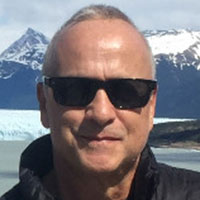 Max Gerdts
President/CEO
Rapid Products Solutions, Inc.
"Trust And Reliability Have Always Been The Ultimate Benefits To Coan Construction"
Insightful Networks, Inc. is an innovative and personable IT company that understands a business's need to be profitable and productive. Trust and Reliability have always been the ultimate benefits to Coan Construction.
They have the unique ability to listen to our requirements and develop a custom computing system that meets those needs in a cost effective and timely manner. New technologies are released at a breakneck pace, it is important to pick an IT company that will help you achieve your business goals. Insightful Networks, Inc. is that company for Coan Construction.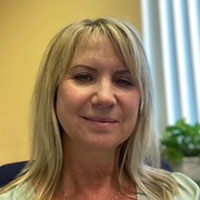 Sharon Coan
Controller
Coan Construction
"We Have Consistently Had An Exceptional Experience"
We have been a client of Insightful Networks for nearly 20 years. They have always handled our IT support needs and we have consistently had an exceptional experience. I highly value dealing with Jeff and his team. They know our company and the ins and outs of our systems. They can make recommendations for structuring and upgrading our network where necessary to meet our specific requirements. I am always extremely impressed with the professionalism of their entire team. They have a rapid response time and consistently prioritize our needs. As our company has grown over the years and our needs changed, we have relied on Insightful to help us select and purchase systems and programs that are best suited for our company.
Lisa Lockhart
Vice President
CNA Enterprises
"We Have Always Felt Like Insightful Networks Was Part Of Our Internal Team"
Whether your goal is to increase productivity, security, or technology – Insightful Networks, Inc. has you covered. They are always a phone call away – which is a major relief when your network goes down or suddenly you find yourself having to work remotely. We have always felt like Insightful Networks was part of our internal team. We do not view them as an outside IT company. Jeff and his crew are quick to respond and resolve matters without incident. They are super knowledgeable and can assist you in developing cost-effective solutions so you can do more with less.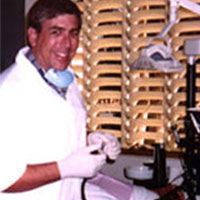 Dr. Brian Novak DMD
President/CEO
Brian Novak, DMD
"Back Up And Running Quickly"
Insightful Networks delivers excellent, individualized service in a timely and reliable manner because of their approach to IT services. They are super friendly and will work with you to create a cost-effective IT plan for your company. Jeff and his team utilize proactive methods to examine your equipment and keep everything up to speed. When we had an emergency, they were immediately available to troubleshoot our issues, get us back up and running, thereby preventing us from closing for the week.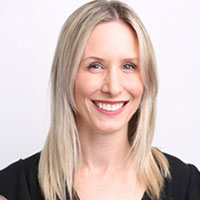 Dr. Jessica Manske
President/CEO
Melody Dental Care
"The Peace Of Mind We Have In Knowing Our Systems Are Secure And Operational Is Priceless"
We have been working with Jeff Bush of Insightful Networks, Inc. for five years. He and his team at Insightful Networks, Inc. are vital to Wealth Management. They have been able to help us keep our networks running smoothly and up to date so that we can focus on our company's growth and efficiency. The IN team provides consistent professional and responsive assistance, 24/7. Their technical services support our productivity and beyond. They are personally accountable, around the clock and will go above and beyond for their clients. I highly recommend them for all your network and computer needs.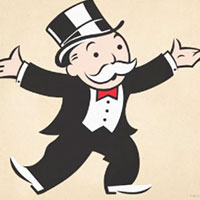 Steve Jones
President/CEO
Independent Investment Advisory Firm in SF Bay Area
Insightful Networks is a very intelligent & reliable computer technology service company that is as close as you can to having an in-house tech department. They continuously go the extra mile for us. We have the peace of mind that our IT system is secure and in good hands. Jeff Bush and his crew provide superior customer service. They are quick to respond and can explain technical matters to us in layman's terms. If you are looking for an IT service provider, I can highly recommend Insightful Networks.
Mike Serapio
President
Serapio & Associates
The largest benefits to working with Insightful Networks are their dependability, knowledge, and persistence.  They are always willing to go the extra mile to get the job done.  Their response time is very prompt.  If you are looking for the best IT company around, I would certainly recommend them.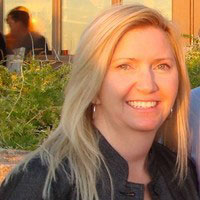 Patti Saso
VP of Operations
Planet Green
"They Truly Understand Our Requirements And Have Solutions For Everything We Run In To"
Insightful Networks, Inc, has been our go to IT firm for several years for several reasons. The biggest benefit we have found in working with them is their profound understanding of our niche industry and the specific technical issues that arise with then platforms needed to conduct our business. They truly understand our requirements and have solutions for everything we run in to. This peace of mind is priceless.
They have managed our security issues – seamlessly. They believe your company should not be spending time worrying about your system security and potential threats – that is their job. They provide technical support and guide you through cost-effective decisions to protect your business, while taking advantage of advanced technologies.
When you have an older generation of staff using complex technology, it is crucial that we be able to ask questions and get a basic understanding of our tech issues. Jeff and his team are great instructors. They are incredibly friendly, patient, and professional. They never make you feel like you are too old to learn new things. They really are the complete package.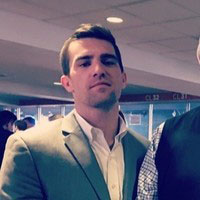 Parker Anderson
VP of Operations
Emercon Construction